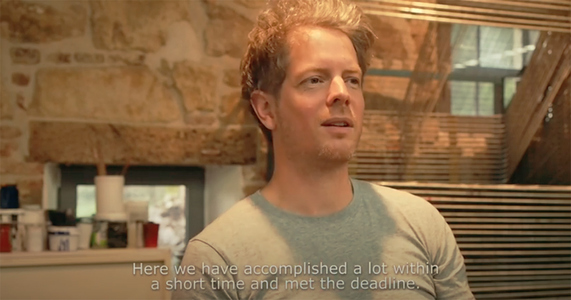 Matthias Weischer: "An Artist's Eye is Always on the Prowl"
This film shows Leipzig artist Matthias Weischer making paper pulp paintings with Gangolf Ulbricht in Berlin, and silkscreen editions with us at the Print Association Bentlage in Rheine, Germany, in 2014. In a insightful interview, Weischer describes with introspection and humor his experience working in these studios.
Click on the image to see the film.
Directed by Jan-Christoph Tonigs
© Kloster Bentlage, Rheine, 2016
---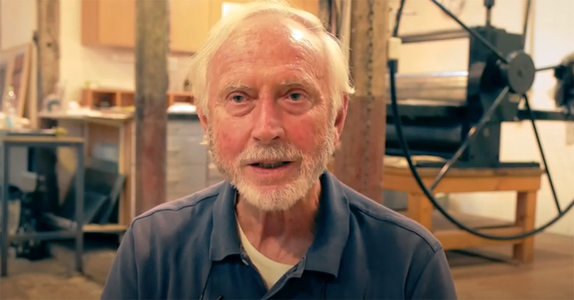 Rolf Escher: Magic of Things
In 2018 the artist Rolf Escher made several visits to Kloster Bentlage in Rheine to sketch the former monastery's architecture and historical objects. That summer he produced five print editions with us: three etchings, a lithograph, and his very first screenprint. This charming film shows not only the creative and technical processes, but also Escher's delighted fascination with the rich cultural history of the location, which is palpable in his drawings and prints.
Click on the image to see the film.
Directed by Jan-Christoph Tonigs
© Kloster Bentlage and Druckvereinigung Bentlage e.V., Rheine, 2018